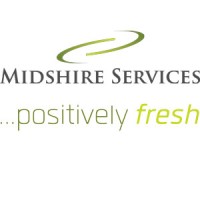 Midshire Services are delighted to be awarded the catering services at Standish Community High School with effect from September 2019.
Midshire Services, based in Northwich, are one of the few UK's privately owned contract caterer providers specialising in Education Catering. Founded by Bill Twigg and Steve Flanagan in 2002, the company has gained an unrivalled reputation for high quality, fresh food with service excellence.
Over the coming months, we will be arranging focus meetings with the pupils at the school to gather their feedback, so we can tailor a bespoke catering service that meets the needs of the pupils and the school.
All our food offers are school food compliant, and we use the Saffron Nutritional analysis to ensure our menus and dishes comply both with food legislation and the school food plan. Special Diets will be catered for as part of our daily service with medical records requested to support any requests.
As part of our service, we will be working with the school to introduce a new on trend food offer for September, also in conjunction with the school we will be working on reducing the use of single use plastics and raising awareness towards recycling.
We will be introducing a host of new dishes and services to the school, with more variety of meal deals @ £2.30 to include a main dish, dessert and drink, with flexible portion size offers to suit all appetites.
Our service will also include a breakfast service, with a choice of hot and cold items, including drinks for those early risers along with a selection of 55p and 99p food offers available at all services at all breaks.
In addition to the main menu offers, we will also be providing 'Pop Up' food concepts including Street Style, Asian Fusion and Veggie Medley dishes to ensure a varied diet for all at the school.
Our new menus will be available to view online via the school website, together with forthcoming promotions and events.
In the meantime, if you have any questions please email: standish@midshirecatering.co.uk everyone at Midshire Services looks forward to working in close partnership with Standish Community High School.
Regards
Sue Bradwell
Managing Director
Standish 3 weekly menu (Sept 2019)